Battle Spirits Friendly Battle

Important notice when joining
the Shop Preliminary Battle

■ Please contact the participating shops to find out if the Shop Preliminary Battle is hosting as per normal.
■ Please adhere to the safety precautions when joining official tournaments (Wearing of mask, washing and disinfecting of hands before the event).
■ Please take your temperature at home, if there are any flu symptoms or having a fever of above 37.5°C, please do not join the battle.
■ Shop owners also reserve the rights to request for a player to leave the shop premises or deny their entries should there be anyone deemed unwell.
Battle Spirits Friendly Battle in March
Period: March 10,2023 ~ April 9,2023

Only the cards with block icon <8><9> can be used!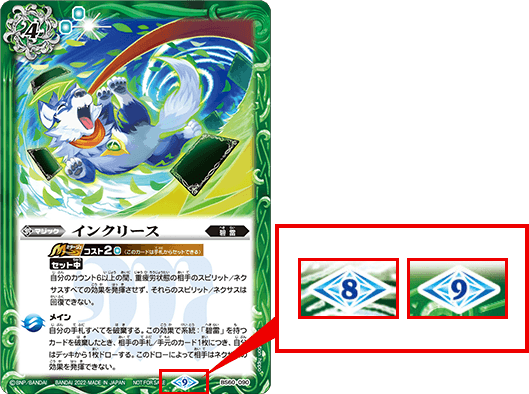 Battle Spirits Friendly Battle in March
BS-60-90
Increase
Battle Spirits Friendly Battle
Shop List
Rule & Notice
The competition will be held under the official rules as listed on the website!
Make sure to read the official rules and Q&A before joining the competition!
*If you are unsure about rules during a battle, or have any questions, raise your hand and have the store staff make a judgment, and follow that judgment.
Please note that correct judgments cannot be made after the battle has progressed.
*Please try to proceed with the game as smoothly as possible.
*If you believe your opponent is taking too long to think, please call over a staff member.
*Repeated long periods of thinking, even if they are under 2 minutes, may be judged as intentionally delaying the game.
*Unofficial Battle Spirits cards, such as copied cards, may not be used.
!

Notice
*Competition format may differ depending on the Battle Spirits Shop.
*Please contact individual shops for details regarding the competition.
*Some competitions may have limitations such as age limit or require pre-application.
*Please check with the store before going to a competition.
*Merchandise contents are subject to change without notice.