Battle Spirits Friendly Battle

An additional event held on weekly official shop tournament, to make Battle Spirits even more enjoyable!
Special participation prizes can only be won on event date, and there will be special battles!
Battle Spirits Friendly Battle in September
Period: September 10 ~ October 9

Only decks built from Block Icon <7> cards can be used to participate!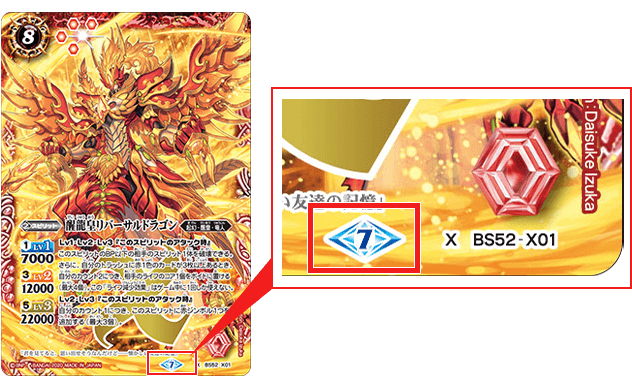 Battle Spirits Friendly Battle in September Participation Prize
Participation Prize

Battle Spirits
Treasure Pack 2020
*Refer Japan Official Site for details here.
Battle Spirits Friendly Battle Shop List
Rule & Notice
The competition will be held under the official rules as listed on the website!
Make sure to read the official rules and Q&A before joining the competition!
*If you are unsure about rules during a battle, or have any questions, raise your hand and have the store staff make a judgment, and follow that judgment.
Please note that correct judgments cannot be made after the battle has progressed.
*Please try to proceed with the game as smoothly as possible.
*If you believe your opponent is taking too long to think, please call over a staff member.
*Repeated long periods of thinking, even if they are under 2 minutes, may be judged as intentionally delaying the game.
*Unofficial Battle Spirits cards, such as copied cards, may not be used.
!

Notice
*Competition format may differ depending on the Battle Spirits Shop.
*Please contact individual shops for details regarding the competition.
*Some competitions may have limitations such as age limit or require pre-application.
*Please check with the store before going to a competition.
*Merchandise contents are subject to change without notice.