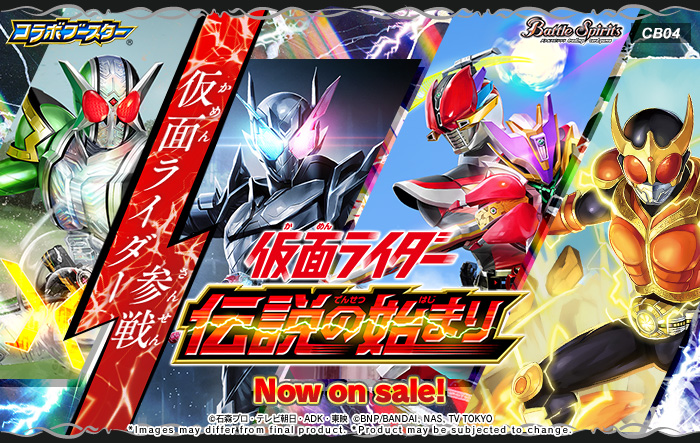 [CB04] Battle Spirits Collaboration Booster Kamen Rider ~The Beginning of Legends~

*Images may differ from final product.
*Product may be subject to change.

"Kamen Rider" has decided to join in the battles of BS in collaboration boosters!
Make your own Dream Deck with "Kamen Rider"!

Card types

Total 86 types

Rarity

44 Common, 1 Uncommon, 26 Rare, 8 Master Rare, 6 X Rare, 1 XX Rare
● 6-card booster pack

*The cards included in this pack may be used in official tournaments from March 24th (Sat.) 2018.

On Sale March 24th (Sat.), 2018!