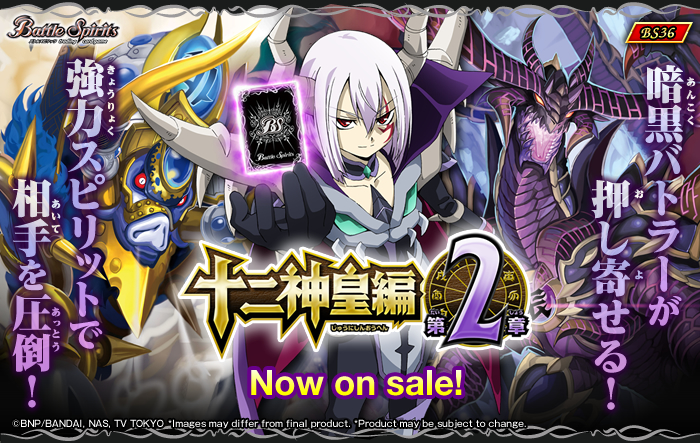 Battle Spirits BS36 12 God-Kings Saga Volume 2 Booster Pack

*Images may differ from final product.
*Product may be subject to change.

The 12 God-Kings of the Dark Battlers make their appearance!

Put pressure on your opponent's field with the new effect "Spellbind"!

Imagine Braves with new combination conditions make for blazing-hot battles!

Card types

Total 85 + 2 cards

Rarity

45 Commons, 24 Rares, 8 Master Rares, 6 X Rares, 2 XX Rares,
2 campaign cards

● 8-card booster pack

Now on sale!!