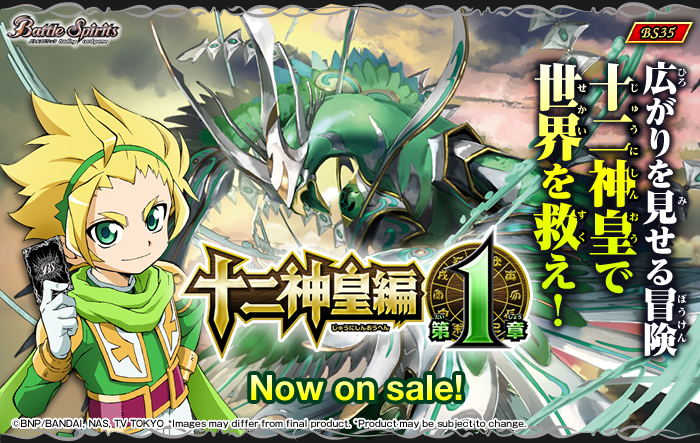 Battle Spirits BS35 12 God-Kings Saga Volume 1 Booster Pack

*Images may differ from final product.
*Product may be subject to change.

Announcing a booster that completely links with the anime "Battle Spirits Double Drive!"

In addition to the anime's 12 God-King X Rares, it includes the new feature "Imagine Brave"!

And what's more, each pack is certain to have a card of Rare or higher rarity in it!

New cards bring new variety of play!

Card types

Booster packs: total 110 + 5 cards
*The God-Kings Saga Volume 1 Booster Pack includes 5 types of the campaign X Rare "The Big Dipper Dragon: Sieg-Apollo Dragon": (X005-A, X005-E, X005-D X005-T, X005-S).


Rarity

70 Commons, 24 Rares, 8 Master Rares, 6 X Rares, 2 XX Rares,
5 campaign cards

● 8-card booster pack

Now on sale!!