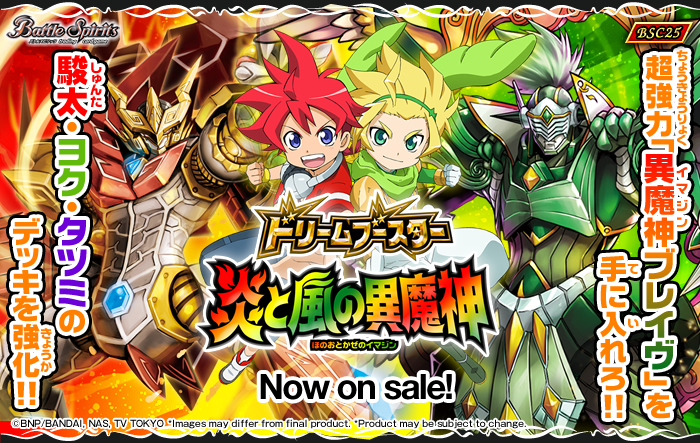 Battle Spirits BSC25 Dream Booster: Imagine of Fire and Wind booster packs

*Images may differ from final product.
*Product may be subject to change.

It's a booster full of the super-powerful Imagine Braves!
The Imagine Braves from the anime appear as well!
This booster features cards of only 3 colors: red, purple, and green!
Power up Shunta, Yoku, and Tatsumi's decks and use them in battle!

Card types

Total 54 cards

Rarity

30 commons, 12 rares, 7 master rares, 5 X rares

● 8-card booster pack

Now on sale!!