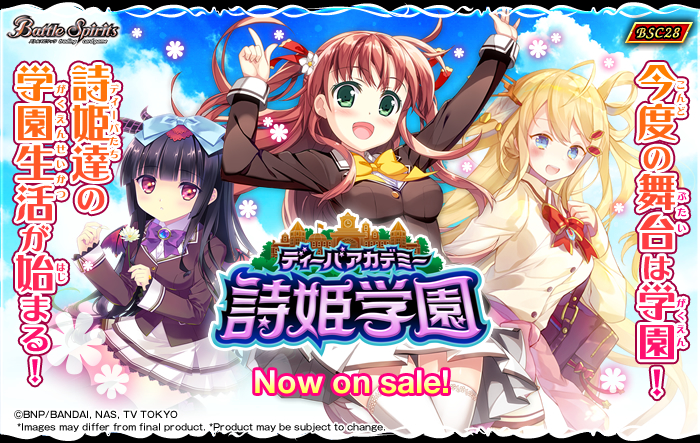 [BSC28] Diva Academy

*Images may differ from final product.
*Product may be subject to change.

This series is packed not just with popular Divas, but new characters as well!
Use the new Friend effect to make new friends!
There are guaranteed to be at least 1 Rare or higher card in the vending boosters, and 2 in the booster packs!
It includes an effect exclusive to the Divas, with which you can strengthen your previous decks!

Card types

Total 64cards

Rarity

30 Commons, 20 Rares, 8 Master Rares, 6 X Rares

*Among the 64 cards, 14 feature alternate illustrations.

*The cards included in this pack may be used in official tournaments from January 28th 2017.

January 28th(Sat.) 2017 on sale!