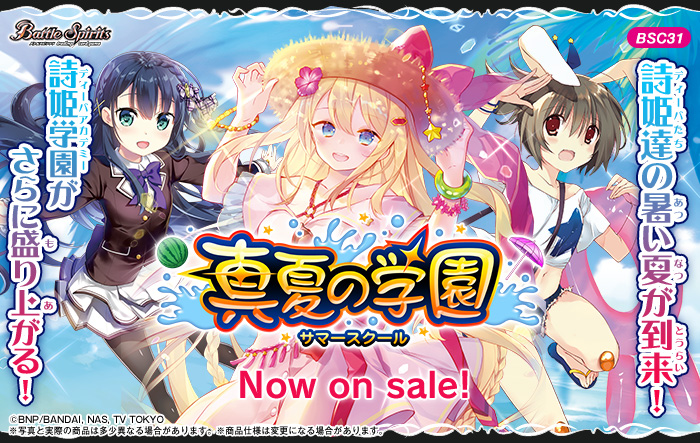 Battle Spirits [BSC31] Diva Booster: Summer Holidays

*Images may differ from final product.
*Product may be subject to change.

Divas hot summers day!
Depicting the daily lives of Divas during summer vacation before second semester!?
In addition to the popular Divas, a number of new Divas are joining the ranks!
Each booster pack is guaranteed to include 2 Rares and above!

Card types

Total 64 types

Rarity

Rarity 30 Common,20 Rare,8 Master Rare, 6 X Rare


●8 cards in each booster pack

*The cards included in this pack may be used in official tournaments from February 24th (Sat.) 2018.

In stores February 24th (Sat.) 2018!