Battle Spirits Trading Card Game
[CB24]Collaboration Booster Pack
Kamen Rider Best Partner
Collaboration Booster Pack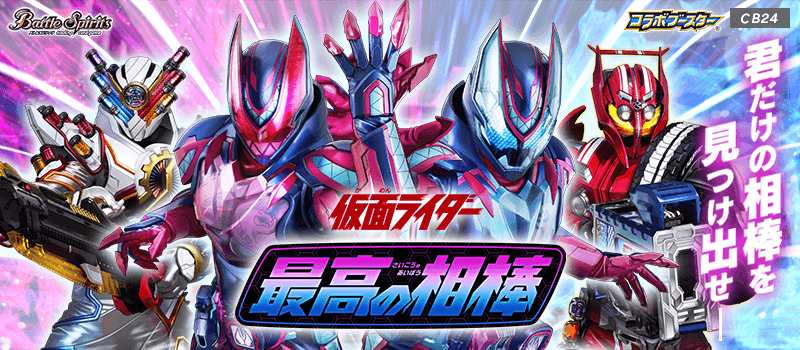 On sale September 24 (Sat.) 2022!
©石森プロ・テレビ朝日・ADK EM・東映
©BNP/BANDAI
*Image may differ from final product *Product may be subjected to change
Featuring [Contract Card] for Kamen Rider Revice!
[Kamen Rider Drive] officially joins the battle, in addition, you can build a [Kamen Rider Build] deck from cards in this collaboration booster pack!
Box Topper Campaign] includes 1 pc of real-life illustrated heroine card with the purchase of every box!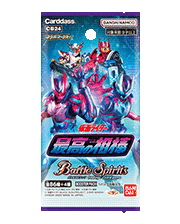 [CB24]Collaboration Booster Pack
Kamen Rider Best Partner

Card types

Total 86+4

Rarity

1 XX Rare, 6 X Rare. 1 Contract X Rare, 8 Master Rares, 25 Rares, 45 Commons, 4 Campaign Promotional Cards

On sale September 24 (Sat.) 2022!

* 6 cards in each booster pack

* The cards included in this pack may be used in official tournaments from September 24 (Sat.) 2022.
* Images may differ from final product
* Product may be subjected to change
Changes to the Block Icon of Collaboration cards