Battle Spirits Trading Card Game
[CB18]Ultraman Collaboration Booster Pack
Tales of the Ultra Heroes
Booster Packs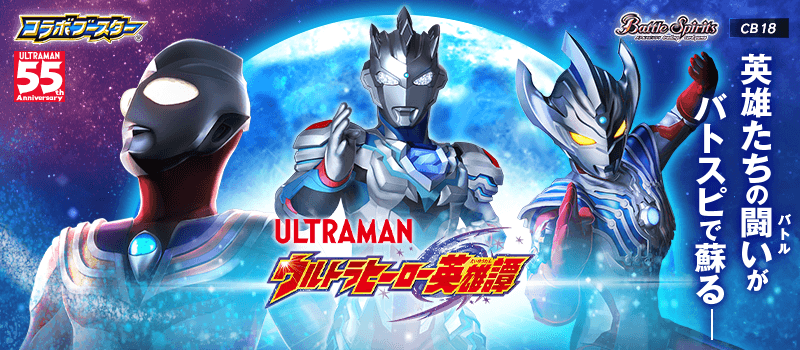 Now on sale!
©TSUBURAYA PROD. ©BNP/BANDAI
*Images may differ from final product. *Product may be subjected to change.
The return of Ultraman Collaboration Booster Pack after 4 years!
The appearance of the popular Ultraman, Robots and Kaijus in commemoration of Ultraman's 55th anniversary!
You can complete an Ultraman deck, Ultra-Kaiju deck just from the cards in this set and the cards will synergize with the previous Ultraman and Kaiju cards!
Cards from the main series with Ultraman illustration will be included as box purchase promotion!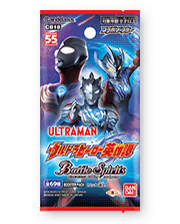 [CB18]Ultraman Collaboration Booster Pack Tales of the Ultra Heroes

Card types

Total 69

Rarity

30 Common,16 Rare,8 Master Rare,8 Rebirth Rare,6 X Rare,1 XX Rare

On sale June 26(Sat.) 2021!

6 cards in each booster pack

* The cards included in this pack may be used in official tournaments from June 26(Sat.) 2021.
* Images may differ from final product.
* Product may be subject to change.
* 6 parallel rare included in this product.
Changes to the Block Icon of Collaboration cards