Battle Spirits Trading Card Game
[CB23]Battle Spirits

Collaboration Booster Pack
Evangelion -True Atonement-
Collaboration Booster Pack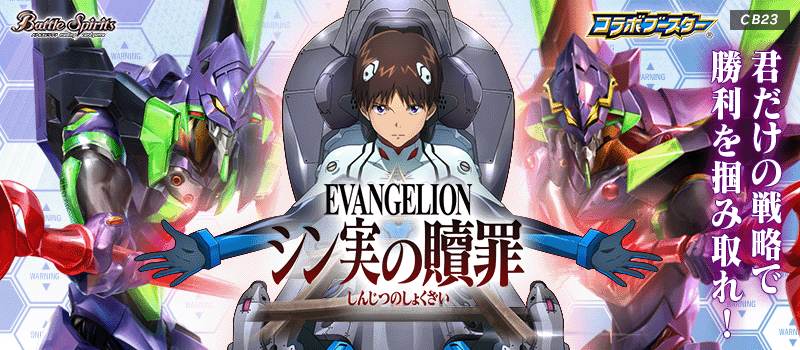 Now on sale!
©カラー ©BNP/BANDAI
*Image may differ from final product ※ Product may be subjected to change
Apart from strengthening [NERV deck], [WILLE deck] and [Angel deck] from the first volume, a new deck can be created from [Rebuild of Evangelion] with Unit-01 as the core!
Additionally, as box topper promotion, 1 brand new illustrated parallel character card will be included!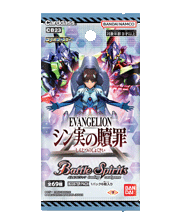 [CB23]Battle Spirits

Collaboration Booster Pack
Evangelion -True Atonement-

Card types

Total 69

Rarity

30 Common, 23 Rare, 9 Master Rare, 6 X Rare, 1 XX Rare

On sale July 30 (Sat.) 2022!

* 6 cards in each booster pack

* The cards included in this pack may be used in official tournaments from July 30 (Sat.) 2022.
* Images may differ from final product
* Product may be subjected to change
Changes to the Block Icon of Collaboration cards