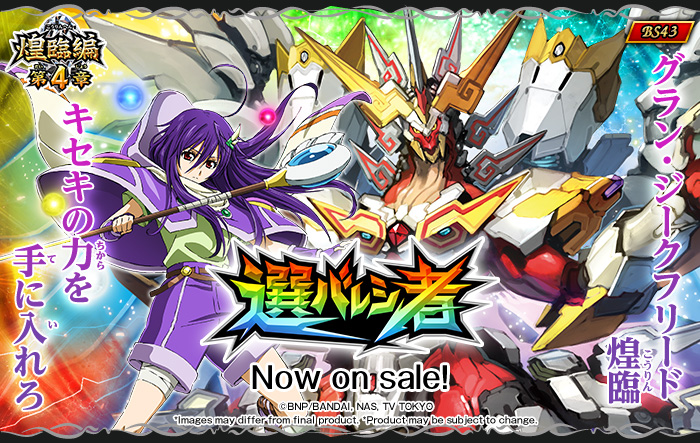 Battle Spirits [BS43] Radiant Descent Saga Volume 4 The Chosen

*Images may differ from final product.
*Product may be subject to change.

Finally the 6 colored Siegfried has arrived !
Leading all Siegfriends to create miracles the world needs !
In addition, 6 Revival X Rares are included !
Spirits from February to April of [The Twelve Radiantstones] will make their appearances !

Card types

Total 140+3 types

Rarity

Rarity 90 Commons, 26 Rares, 10 Master Rares, 12 X Rares, 2 XX Rares, 3 Campaign Cards

*The cards included in this pack may be used in official tournaments from January 27th (Sat.) 2018.

In stores January 27th (Sat.) 2018!