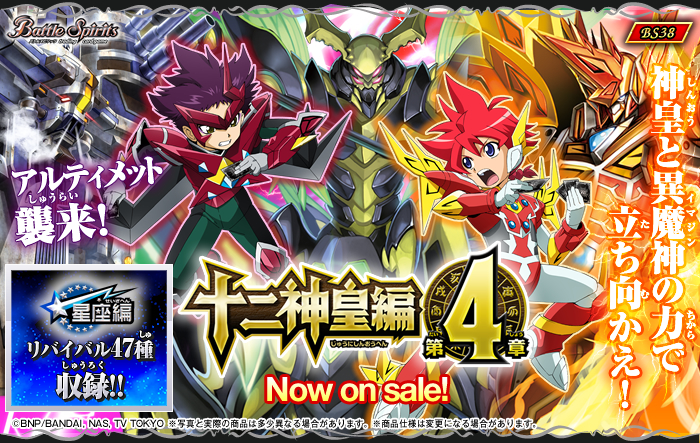 Battle Spirits [BS38] 12 God-Kings Saga Volume 4 Booster Pack

*Images may differ from final product.
*Product may be subject to change.

Multiple strong Ultimates such as Four DemonLord are featured!
The Ox Twelve God King Avalanche-Bison and The Rat Twelve God King Machu are also featured!Stand up against the Demon-Gods with the power of the Twelve God Kings!
Furthermore, cards from the Constellation Saga are back!

Card types

Total 132 + 2 cards

Rarity

75 Commons, 33 Rares, 10 Master Rares, 12 X Rares, 2 XX Rares,
2 campaign cards

*The cards included in this pack may be used in official tournaments from December 17th 2016.

December 17th (Sat.) 2016 on sale!