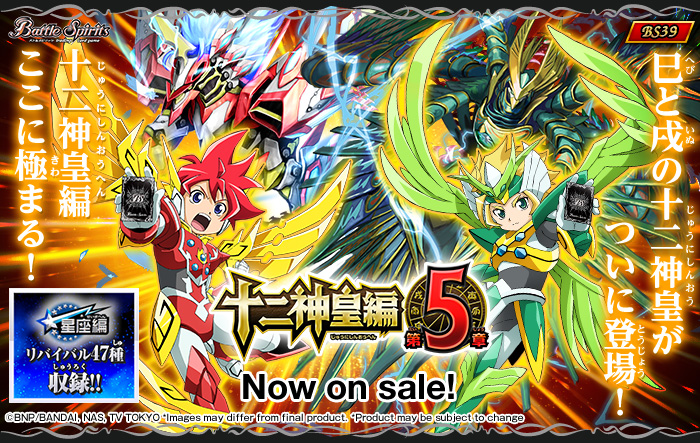 Battle Spirits [BS39] 12 God-Kings Saga Volume 5 Booster Pack

*Images may differ from final product.
*Product may be subject to change.

With the Snake and Dog Twelve God-Kings, the Twelve God-Kings are complete!
47 Constellation Saga Revival cards are also included!
It's the first booster to include 3 XX Rares!

Card types

Total 133 cards

Rarity

75 Commons, 33 Rares, 10 Master Rares,
12 X Rares, 3 XX Rares

* The cards included in this pack may be used in official tournaments from February 25th 2017.

February 25th (Sat.) 2017 on sale!