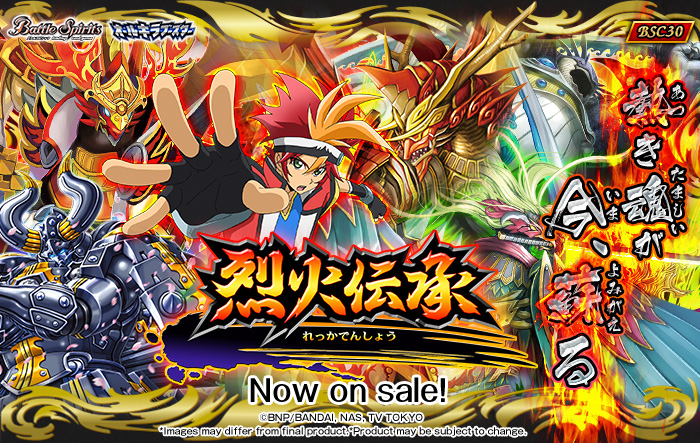 [BSC30] Battle Spirits ALL KIRA BOOSTER All Foil Booster Return of the Burning Legends

*Images may differ from final product.
*Product may be subject to change.

Includes the strongest Spirits of「Burning Soul」series in full foil!
4 of the dynamic families in Burning Soul – The Four Generals「War Dragon」「Ninja Gale」「Clever Machine」「War Princess」will have brand new appearances!
First time in history, there will be as many as 28 brand new cards in ALL KIRA BOOSTER!
Further includes 12 popular cards with different illustration!

Card types

Total 84 types

Rarity

20 Common,16 Uncommon,24 Rare,12 Master Rare, 12 X Rare

※Includes 12 parallel version cards
※Includes 56 previously released cards

●6 cards in each booster pack

* The cards included in this pack may be used in official tournaments from December 16th (Sat.), 2017.

In stores December 16 (Sat.), 2017!