Battle Spirits Trading Card Game
[BS61]The Contract Saga Vol.2
Liberation of God
Booster Packs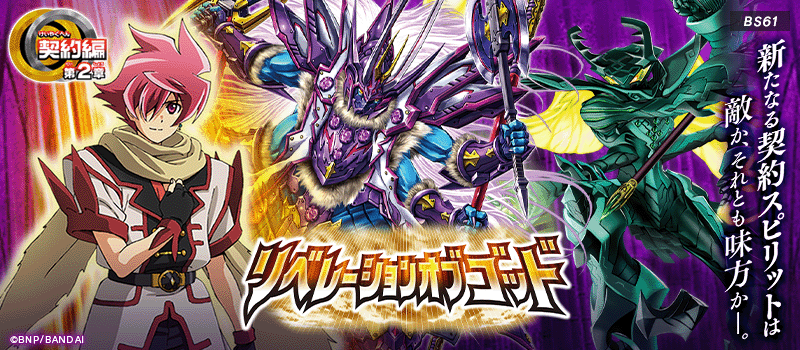 Now on sale!
©BNP/BANDAI
*Images may differ from final product.
*Product may be subjected to change.
Featuring brand new Contract Spirit cards to expand your decks!
Apart from the 6 Contract Spirit cards from The Contract Saga Vol.1 and cards to strengthen the popular [Galaxian] decks, there will be brand new [GranWalker Nexus] as well. You can also strengthen your deck with [SD64] Battle Spirits Dash Deck Bonds of Infinity, [PC01] battle Spirits Premium Card Set –Ian- and [PC02] Battle Spirits Premium Card Set Chocola!
In addition, 1 piece of [The Purple World/The Purple Devil God], [The Green World/The Green Nature God] or [Ice Blood Slash/Mibrock Baragan Origin] will be included as a box topper campaign!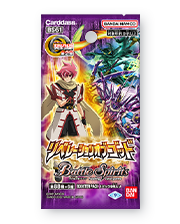 [BS61]The Contract Saga Vol.2
Liberation of God

Card types

Total 88+6

Rarity

45 Common, 18 Rare, 12 Master Rare, 2 Contract X Rare, 9 X Rare, 2 XX Rare, 6 Campaign cards

On sale August 27(Sat.) 2022!

9 cards in each booster pack*

* The cards included in this pack may be used in official tournaments from August 27(Sat.) 2022.
* Images may differ from final product.
* Product may be subject to change.
* 14 parallel rare included in this product.