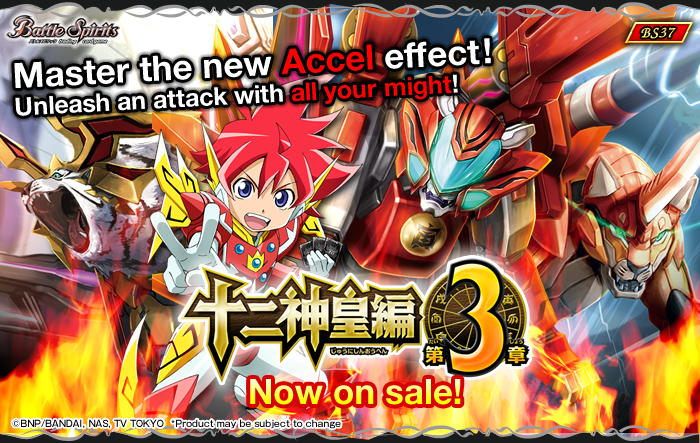 Battle Spirits BS37 12 God-Kings Saga Volume 3 Booster Pack

*Images may differ from final product.
*Product may be subject to change.

God-Kings Tiger and Monkey finally enter the stage!
The new ability Accel makes battles even more exciting!
Boost all of your God-King cards!
Unleash your new power.

Card types

Total 85 + 1 cards

Rarity

45 Commons, 24 Rares, 8 Master Rares, 6 X Rares,
2 XX Rares,1 campaign card

● 8-card booster pack

*The cards included in this pack may be used in official tournaments from September 24th 2016.

September 24th (Sat.) 2016 on sale!