[CB14] Collaboration Booster All Aikatsu!
Dream on stage Box Topper Campaign
Gemini Coord Campaign Activity! Arrival of the two idols from 2wingS (Hoshimiya Ichigo and Otoshiro Seira)!
With every purchase of 1 [All Aikatsu! Dream on Stage] booster box, receive a [Angely Gemini Coord Hoshimiya Ichigo] or [Angely Gemini Coord Otoshiro Seira] campaign promotion card!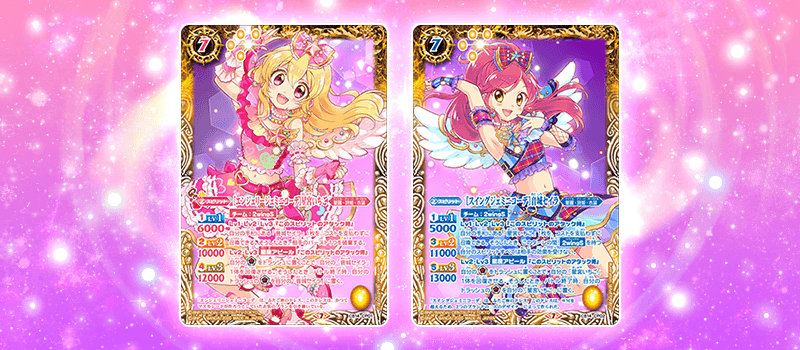 ※1 random sealed card (total of 2 types) in every box.
※Find out more from your local card shops.
Click here for more information !