Battle Spirits Kaihousai <Partner Battle 2022>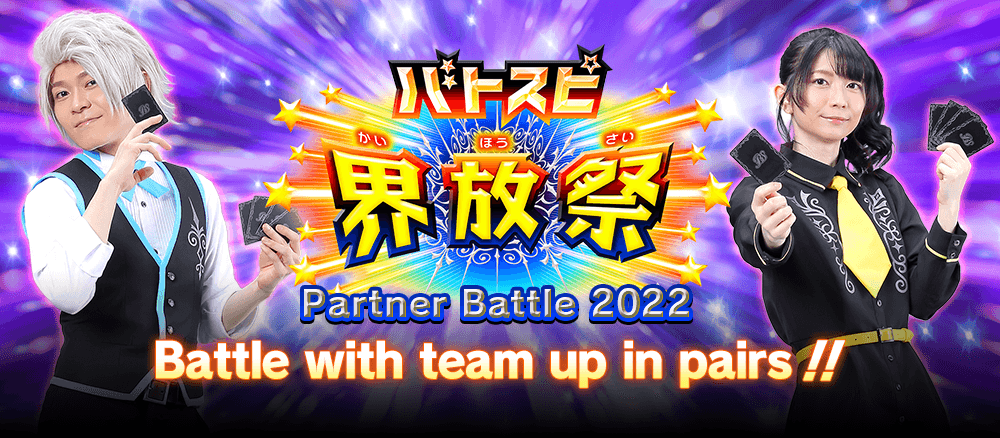 Details
Malaysia
Date
August 28, 2022 10:00 – 18:00 (GMT+8)
Venue
Kuala Lumpur World Trade Centre
Address
World Trade Centre Kuala Lumpur 41, Jalan Tun Ismail, Chow Kit,50480 Kuala Lumpur Redang Room at Level 3
This event has ended.
Thank you for your participation!
Thailand
Date
June 26, 2022 11:00 – 18:00 (GMT+7)
Venue
Always One Plaza
Address
4th floor 921 Always one Building, Mahachai Road, Wangburapapirom, Pranakorn, BKK 10200
Format
Swiss draw format (7th round) and earned points by winning or losing.
Prizes will be depended on the final number of points.
▼

Please contact to the below official distributors if have any question.

▼

World of Cards
E-mail: world_of_cards@hotmail.com
Facebook: https://facebook.com/WorldofCardsSingapore/