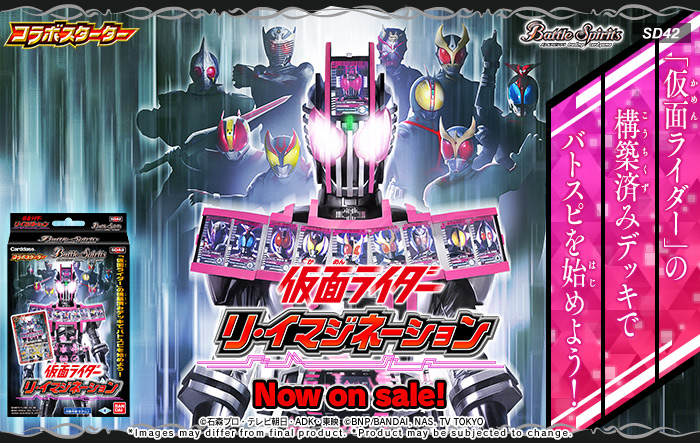 [SD42] Battle Spirits Kamen Rider Starter Deck ~Re-Imagination~

*Images may differ from final product.
*Product may be subjected to change.

The first time ever for collaboration cards to be sold as Starter Deck!
Master the new effect 【Change】!

Card types

Total 17 + 10 card types

Rarity

13 Commons, 1 Uncommon, 1 Rare, 1 Master Rare, 1 X Rare, 10 Promotion Card

Contents

40 prearranged cards, 10 spare cards, 1 play sheet, 15 cores, 1 soul core

*Since the cards are prearranged, all boxes' contents are identical.
*Due to the type of the product, all boxes have duplicate cards.

*The cards included in this pack may be used in official tournaments from March 24th (Sat.) 2018.

On Sale March 24th (Sat.), 2018!