Battle Spirits Trading Card Game
[SD58]Mega Deck Diva Concert
Pre-made Starter Decks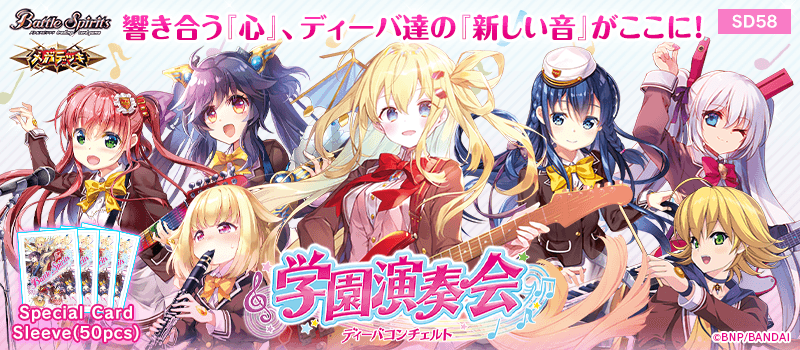 Now on sale!
©BNP/BANDAI
*Images may differ from final product. *Product may be subjected to change.
Appearance of Diva's first Mega Deck!
Includes cards with new effect [ Resonance], as well as the popular [Prodoucer Lili]!
Additionally, specially designed 50pcs card sleeve will be included!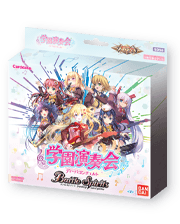 [SD58]Mega Deck Diva Concert

Card types

Rarity

Contents

On sale March 13 (Sat) 2021!

* The cards included in this pack may be used in official tournaments from March 13 (Sat) 2021.
* Since the cards are prearranged, all boxes' contents are identical.
* Due to the type of the product, all boxes have duplicate cards.