Battle Spirits Trading Card Game
[SD61]Battle Spirits Entry Deck
Silver's Memory
Pre-made Starter Decks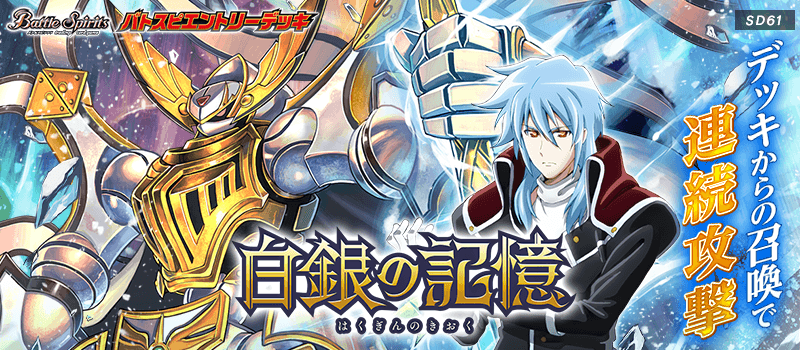 Now on sale!
©BNP/BANDAI
*Images may differ from final product. *Product may be subjected to change.
Appearance of the brand-new deck used by [Momose Yuki] in the new anime [Battle Spirits Mirage]!
Apart from the cards from the anime, there will also be a promotion GranWalker card with alternative art!
Also, the deck will also include the highly used [BS52-RV007 The Chosen Explorer, Alex]!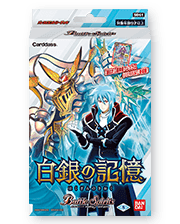 [SD61]Battle Spirits Entry Deck Silver's Memory

Card types

Rarity

Contents

On sale October 30(Sat) 2021!

* The cards included in this pack may be used in official tournaments from October 30(Sat) 2021.
* Since the cards are prearranged, all boxes' contents are identical.